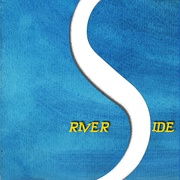 United Verses is proud to announce that it will be hosting United Verses 5 at 3pm on December 1st, at Riverside (河岸), one of Shanghai's grooviest cafes for live folk music, film screenings and poetry readings. Here's the address:
160 Ha'erbin Lu, near Liaoning Lu
1913 Creative Park, Building A, Room 301
Riverside is a 5 minute walk from metro Line 4 and 10's Hailun Lu Station.
You can see pictures and read more about the venue here (Chinese).
第五个译站将于12月1号下午3点在河岸艺术空间举行。河岸是集音乐现场、独立电影、实验戏剧、艺术学堂为一体的艺术家客厅和孵化地。地址和交通信息如下:
上海市虹口区哈尔滨路160号"老洋行1913"创意园 A301(近辽宁路)
地铁4号线和10号线的海伦路站2号口出,步行5分钟可到
如需更多信息,请查询河岸的豆瓣小站。